X-Ray 2.0
[Released as freeware,see below]
X-Ray is a joke you can use to make your friends laugh. Using X-ray is incredibly simple! Just start the program, and while it runs, slide your PDA over your hand, following the movement of the hand on the screen. If you practice a bit this will give really funny results!
To be more precise, while sliding your PDA, have a look at the "Xpos" label at the bottom of the screen: when this value reaches 0.0, you have to invert the direction of slide!!
Here are some screenshots of the program running on WM6. There should be no problems running it on other versions of the OS, even if I don't have any feedback regarding this aspect [Report user feedback].
| | | |
| --- | --- | --- |
| | | |
| | Here is me and my X-Ray hand! . | |
Download X-Ray 2.0
X-Ray is released as Freeware, however, especially if you have tried and liked my other serious software, such as Clipboard Tool, please consider making a donation to support my efforts. I'm a student and, even if I do like jokes :-), writing software is not (well, not yet!) my first occupation, I do such things in my spare time. If you find Clipboard Tool useful, you can make me a donation using Paypal, by clicking the above link.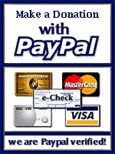 [CLICK HERE to Download X-Ray 2.0 Standalone]
Just copy and use! This link works also on mobile devices.