Clipboard Tool 1.6
[Released as freeware,see below]
Clipboard Tool is a small utility made to enhance the existing Windows Mobile Clipboard. This is made by organizing the clipboard as a stack: every time you copy something, this is added to the stack. Once you want to paste something, just open Clipboard tool and select it from the stack. Some additional features are added, such as the "Links" view, which allows you to filter out of the stack only the weblinks, and the "Filter" view, which adds Regular Expressions (see here a Tutorial) support, allowing you to make complex searches over your Clipboard Stack. The
In addition, you can choose to export the whole content of the clipboard to a Text file.
What's new in version 1.6

(see Readme.txt in the package to view full version history)




- Autosave/Autorestore feature let users easily restore the clipboard (and the search criterias as well) after program exit, or system failure.


- New naming convention for executable files
- Minor bug fixes

Here are some screenshots of the program running on WM6. There should be no problems running it on other versions of the OS, even if I don't have any feedback regarding this aspect [Report user feedback].
| | | |
| --- | --- | --- |
| | | |
| With the use of Regular Expressions, you can make complex search queries in your clipboard entries. | The program icon is placed in the Today screen. Double tap on it will open the program. | Easly edit your clipboard entries or export them as a text file. |
Download Clipboard Tool 1.6
Clipboard tool is released as Freeware, however, please consider making a donation to support my efforts. I'm a student and writing software is not (well, not yet!) my first occupation, I do such things in my spare time. If you find Clipboard Tool useful, you can make me a donation using Paypal, by clicking the above link.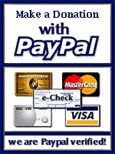 [CLICK HERE to Download ClipBoard Tool 1.6 Standalone]
Just copy and use! This link works also on mobile devices.